Ribeiro, Arruda & Delmond
Visual Identity
Visual Identity
2020
Ribeiro, Arruda & Delmond is a law firm located in São Paulo - SP. Specialized in labor causes, the main differentials are the service very close to the client and the involvement of all partners in the causes in which they work. The office has in its essence the joviality / modernity linked to the search for not being an office with avant-garde aspects, as far as the profession allows. Therefore, it was in our hands to translate through visual identity this whole set of feeling and personality that had hitherto been asleep. Therefore, we seek a symbol with modern characteristics but sober enough to transmit security. In the symbol we place the initials stylized and totally involved, as in a braided and inseparable mesh.
Creative Direction/ Design: Leonardo Juliano
Art Direction: Leonardo Juliano, Thayane Castanho
Research and Kintsugi: Thayane Castanho e Carolina Antonucci
3D: Gabriel Silvestrini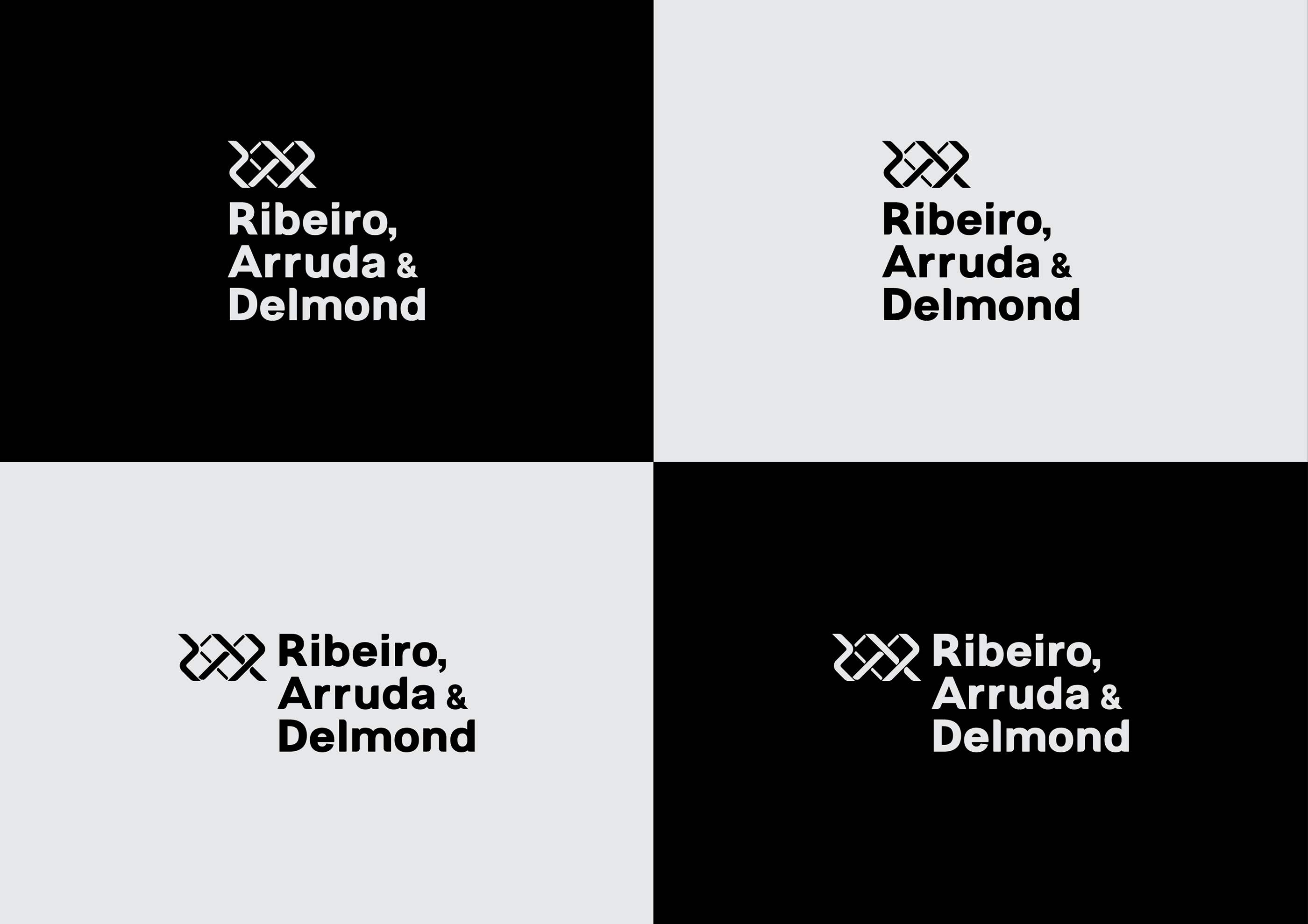 Para complemento buscamos algo bastante irreverente, que pudesse externar a visão e estilo do trabalho do escritório. Sendo assim, o complemento foi construído com base em um principal conceito:
Unir partes soltas retomando sua forma original, atribuindo assim maior valor sobre o resultado.
Ou seja, o trabalho do advogado é unir e organizar documentos, provas e informações para em seguida formular uma tese. Esse trabalho resulta sempre em algo único e valioso, assim como uma obra de arte. Para traduzir isso de maneira imagética, buscamos referência em uma técnica artística japonesa:
Kintsugi
Kintsugi, consiste em colar peças de cerâmica quebradas, como vasos ou pratos, com pó de ouro ou prata, dessa forma resgata-se o valor da peça, renovando sua aparência.​​​​​​​ Por fim, temos um resultado onde o logo moderno e inovador para o segmento, trabalha em conjunto com o complemento de aspectos clássicos. Atingimos assim o equilíbrio entre modernidade presente na essência da marca e a tradicionalidade que o segmento exige.